KOSUN as the most authoritative R&D manufacturer of WBM waste treatment system in China, it devotes itself to solving the problems about waste mud treatment in the
solids control system
at the oil & gas drilling sites and reaching the standards of closed loop zero discharge of contaminants.
KOSUN WBM waste treatment system installed is highly praised by the customers at the Wushenqi service site by dint of its high-efficiency mud treatment capacity, stable product quality, perfect after-sales service and professional technical support, and they all say: "it is correct to choose KOSUN!".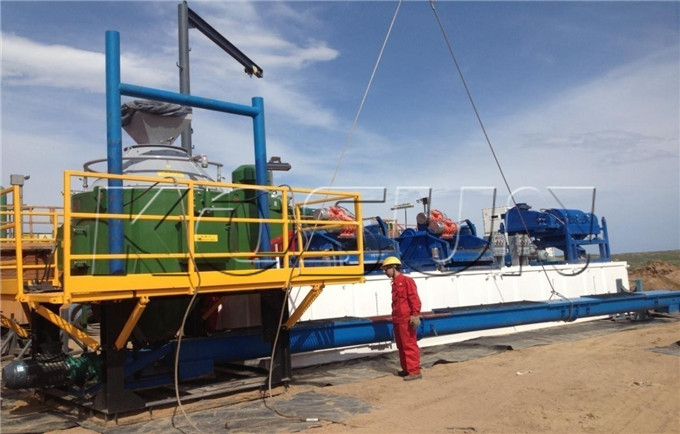 KOSUN WBM Drilling Waste Treatment System is Being Assembled.


A Submersible Slurry Pump is Being Installed
VC-2000
Vertical Cuttings Dryer
and
Screw Conveyor
are Being Installed


The Equipment is Being Assembled


The System is Installed and Debugged, and is Ready for Acceptance Check


After Passing Acceptance Check, the Equipment is Put into Use
KOSUN is able to adjust the whole system according to the operation requirements of customers in various regions. Welcome you to visit the site for business negotiation!
Drilling waste call: +86 29 89565356 Ext. 807/851
Duty call: +86 29 87304914